With help from grants received from the Mike and Gillian Goodrich Foundation and CSX Beyond Our Rails foundation, HUB Worldwide partnered with Rural Health Medical Program (RHMPI) in the spring of 2021 after conducting an onsite needs assessment in March with their clinics in the central region of Alabama.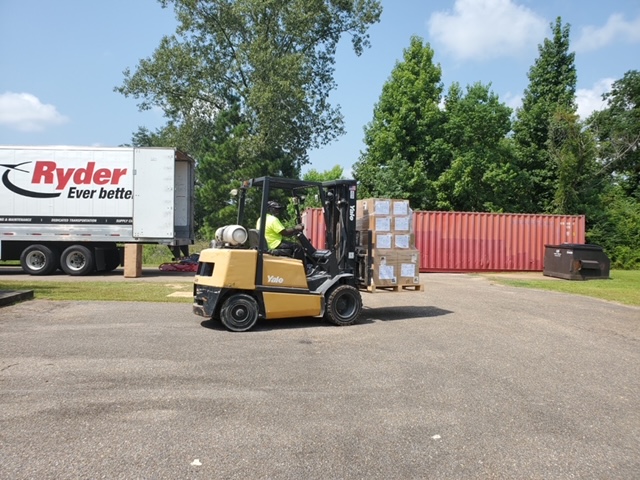 RHMPI was established in 1977 in Uniontown, Alabama. It started as one Community Health Center providing primary health care and dental services to the residents in the area, but it has grown to nine Community Health Center sites and one mobile clinic serving five counties (Dallas, Perry, Marengo, Monroe, and Wilcox). Under the leadership of their CEO, Mrs. Keshee Dozier-Smith, the organization has doubled in size and continues to provide quality, cost effective primary, specialty, and dental services to community members regardless of their ability to pay with and without insurance. As with many healthcare providers across the country, their supply chains have been impacted with the current Covid pandemic, and they needed help so their clinics could continue to provide exceptional service to their patients. HUB was able to step in and help.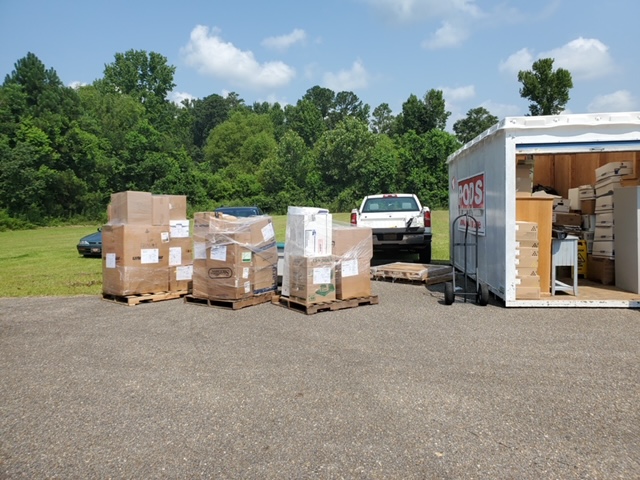 For HUB, once the needs assessment was completed in March, we worked with the leadership over the next several months to determine which clinics needed the most help with their supply chain and strategized to fulfill their request in line with their goals and future objectives. This project included working with four clinics located in Marion, Uniontown, Demopolis, and Selma (new dental clinic).
HUB began collecting the requested supplies and equipment in May, and several teams of volunteers spent a total of 63 hours over the next two months sorting, packing, and labeling the supplies for distribution. Once the shipment was ready, delivery was coordinated with the RHMPI leadership, and an 18-wheeler truck delivered the supplies to RHMPI on Monday, July 26th. Overall, HUB shipped $61,248.90 in supplies and equipment including dental chairs, x-rays, lights, PPE, wound care supplies, electric wheelchairs, nebulizers, pulse oximeters, orthopedic supplies, and furniture to RHMPI for use in their clinics.
We are thankful for this opportunity to work with RHMPI and look forward to a continued partnership in the future. Watch our journey here: